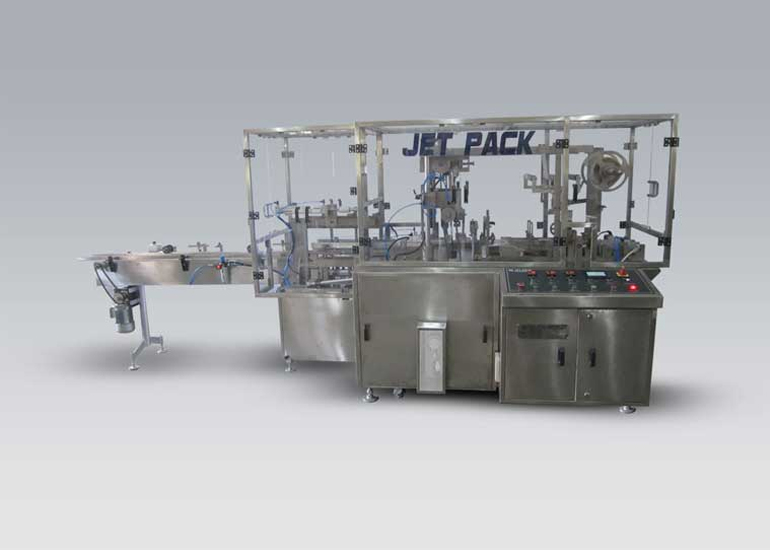 Features & Advantages:
1. Replacement of Manual Labour. Means more cleaner and hygienic packaging.
2. Replacement of PVC and other non biodegradable films like PVC with BOPP film.
3. No wastage of the packaging material.
4. Direct online packaging from cartoning machine.
5. High speed consistent operation
6. Printed BOPP film can be used.
7. Flexibility of using different film like HMHDPE/BOPP etc.
8. Tear tape arrangement optional .
9. Eliminates pilfering .
10. All side overwrapping as well as banding .
11. Low temperature operation (product/cartons subject to less heat .
12. Flexibility in changeover of different carton sizes & matrix
13. Fast and easy change over.
Technical Specification:
1. Total Power: 3 kW, III phase
2. Speed: Up To 18 pack /min. Depending on the size of the cartons/efficiency of the operator
Product: Pharma Cartons , Tea Bag , Pre Mixes carton , Biscuit carton, Soap carton, Perfume Carton , Cosmetic Cream Carton , Hookah Flavor Carton , Hookah , erasor , Cards, cosmetic cream carton, cosmetic cream tube carton ,perfume box, hookah carton
Air Consumption: 8 CFM/6-7 kg